Miami – DominionAG (DAG) – North America's leading Engineering, Procurement & Construction (EPC) firm for Controlled Environment Agriculture facilities – is pleased to announce the hiring of Jeffrey Lair as Director of Architecture & Engineering, effective July 12, 2021. In this role, Mr. Lair will report to Mark Gemignani, CEO of DAG, and will oversee design operations for the company.Mr. Lair will be responsible for all design and planning related activities across the entire facility development cycle. He will direct and manage contracted professional service providers including architects, engineers and consultants and oversee the evaluation and selection of key systems and equipment suppliers. He will also support our sales and project management teams by leveraging his years of direct experience designing and commissioning high-performance CEA facilities to deliver smart, efficient solutions to our customers."Jeff brings with him an incredible wealth of expertise about cultivation facilities, particularly when it comes to mechanical systems, fertigation, automation and operations," said Mark Gemignani. "Given that he has commissioned more that 100 cultivation facilities – more than anyone else in North America – and has acquired the practical knowledge of what makes a growing facility operate at a high level, I can't imagine anyone better suited to spearhead our design efforts and help us continue delivering best-in-class CEA facilities to our clients. We are thrilled to have him on our team."
"Bringing Jeff's expertise in-house is a game changer for DAG," added Christopher Block, DAG's Director of Corporate Development. "Combining his engineering acumen, plus his knowledge of the inner workings of the most advanced CEA facilities in the world, with DAG's exceptional construction capabilities positions us to be the firm of first choice for growers and cultivators seeking certainty of outcomes when it comes to their facility development and operations."
DAG is North America's leading Engineering, Procurement and Construction (EPC) firm for Controlled Environment Agriculture (CEA) facilities in the food and Cannabis industries. DAG is a division of Dominion Builders, a South Florida general contractor with more than 40 years of experience managing complex construction projects on a national scale. For more information email us at info@dominion-ag.com
https://www.dominion-ag.com/wp-content/uploads/2021/07/DAG-logo-CEA-1-01-white.png
0
0
Todd
https://www.dominion-ag.com/wp-content/uploads/2021/07/DAG-logo-CEA-1-01-white.png
Todd
2021-06-30 20:03:41
2021-06-30 20:22:32
DAG Facilities Hires Jeffrey Lair to Lead Design

If you like feel-good stories this is one of them. CAMP Cannabis was founded by high school friends Susan Griffith and Jennifer McGuire. Both friends having a healthcare background with Susan selling pharmaceutical equipment and Jennifer a Registered Nurse.
CAMP Cannabis was granted both a cannabis cultivation license and an infused product manufacturing license in Missouri and has assembled a dream team of industry professionals. They are currently developing phase one of their 100,000 square ft. cannabis cultivation and processing facility with Dominion AG at the helm of both Design & Construction.
CAMP's culture, business acumen, and attitude is inspiring. "It's great to work with such wonderful, focused, and passionate people," said Neil Hammack Executive Vice President of Dominion AG.
Phase one of the Cannabis cultivation facility will be operational in December 2020. Check out their website at www.letsgo.camp.
https://www.dominion-ag.com/wp-content/uploads/2021/04/Untitled-2.jpg
1080
1080
Todd
https://www.dominion-ag.com/wp-content/uploads/2021/07/DAG-logo-CEA-1-01-white.png
Todd
2021-04-28 19:19:04
2021-05-21 21:13:31
Dominion AG Builds a High-Performance Facility for Camp Cannabis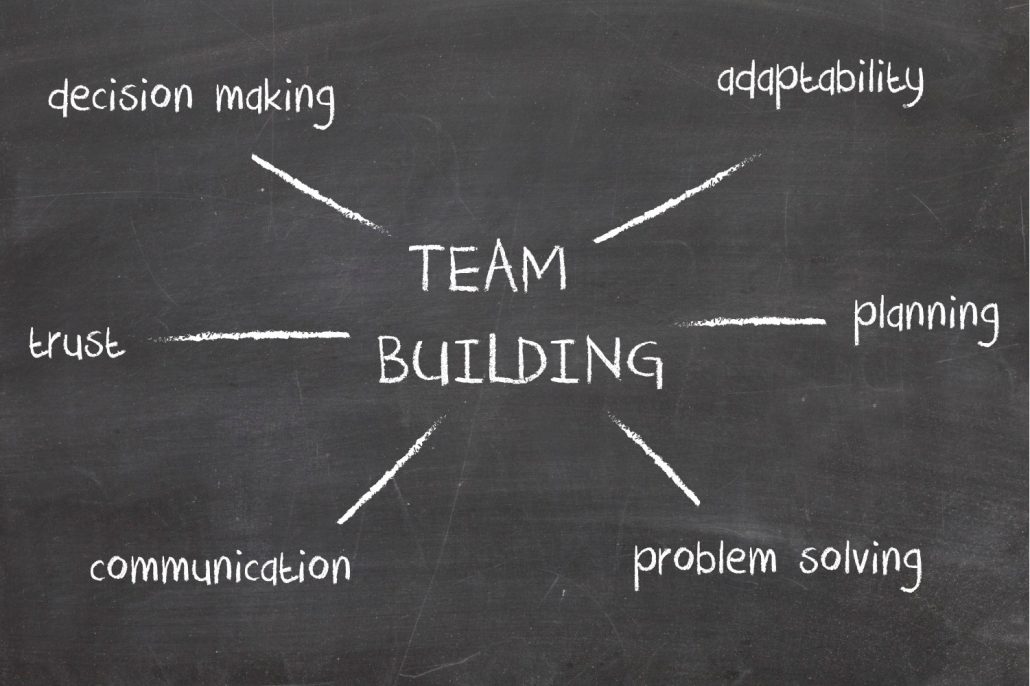 Those of us in the industry have run into a lot of this. Cultivators have experience on a much smaller scale and aren't always thinking in terms of enterprise solutions that set up your cultivation business for success.
To build your facility and your business it's important to think about scalability and creating efficiencies. Here are some things to keep in mind when building your facility.
Start with Team Building and Team Management
This is your most important step. Combining cultivators with engineers, architects, equipment manufacturers, product managers, construction managers, and CEOs into a cohesive unit when building a facility is no easy task.
Find Team Players
You may find brilliant and experienced people, but if they aren't team players, you are in for an uphill battle to get your business running. It's possible to find talented people that are also willing to work well with others, listen, and clearly communicate their positions and suggestions without going into a tailspin.
Create a Project Structure
Communications need to be run with structure, weekly calls, and updates with progress reports, deadlines, and coordination. Cannabis facilities are complex. Technologies are changing, legalities are changing and the industry, while exciting, is in a constant state of flux. It's most important to be good at execution during this growth period in the industry. Proving you can excel under these circumstances shows strength and leadership which builds confidence in your business for investors, employees, and customers. Create your management structure and follow it to a tee.
Masterplan
Plan your facility in phases. Understand what your yield needs to be from the onset and create a 5-year projection. Understand the proper ratio of mother, clone, veg, flower rooms, and processing rooms. The layout and design of your facility should be planned to add on square footage without any business interruption or complex future planning. Proportion your phases so that your original base of operations can remain and if demand rises for your product you are ready to respond rapidly since it's already built into your original plan.
Spend Wisely
Preserving capital is essential for growing your business. With thorough planning, creating the right team, and starting with a well-functioning facility, your business will produce good products and run efficiently from the beginning. With efficiencies in place, you can focus on sales, marketing, and refining your product and your cannabis business will be primed for success.
Todd Friedman tfriedman@dominion-ag.com is the Director of Business Strategy for DAG. DAG builds Controlled Environment Agriculture Facilities for Cannabis.
https://www.dominion-ag.com/wp-content/uploads/2021/07/DAG-logo-CEA-1-01-white.png
0
0
Todd
https://www.dominion-ag.com/wp-content/uploads/2021/07/DAG-logo-CEA-1-01-white.png
Todd
2021-04-28 18:29:47
2021-04-28 19:04:05
Build your Facility for Scalability